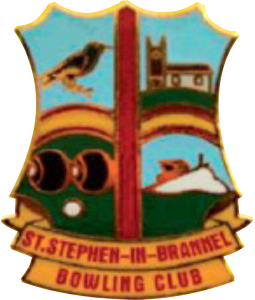 ST. STEPHEN IN BRANNEL BOWLING CLUB
OPEN TRIPLES TOURNAMENT
Sunday 23rd April 2022
St. Stephen in Brannel Bowling Club is running a One day Tournament which is open to all & played on a round robin basis.
The triple can be any combination
3 Men; 3 Ladies; 2 Men & 1 Lady; or 2 Ladies & 1 Man.
Why not enter for competitive practice before the league season and competitions begin?
1st Prize – £150 per Team
2nd Prize – £75 per Team
The Entry fee is £12 per triple. Closing date for Entries 11th April 2023.

Entry forms from:
Mrs C D Hore, 79 Fore Street, St. Stephen, St. Austell, PL26 7NS
Email: chris-hore@hotmail.com | Telephone: 01726 822897