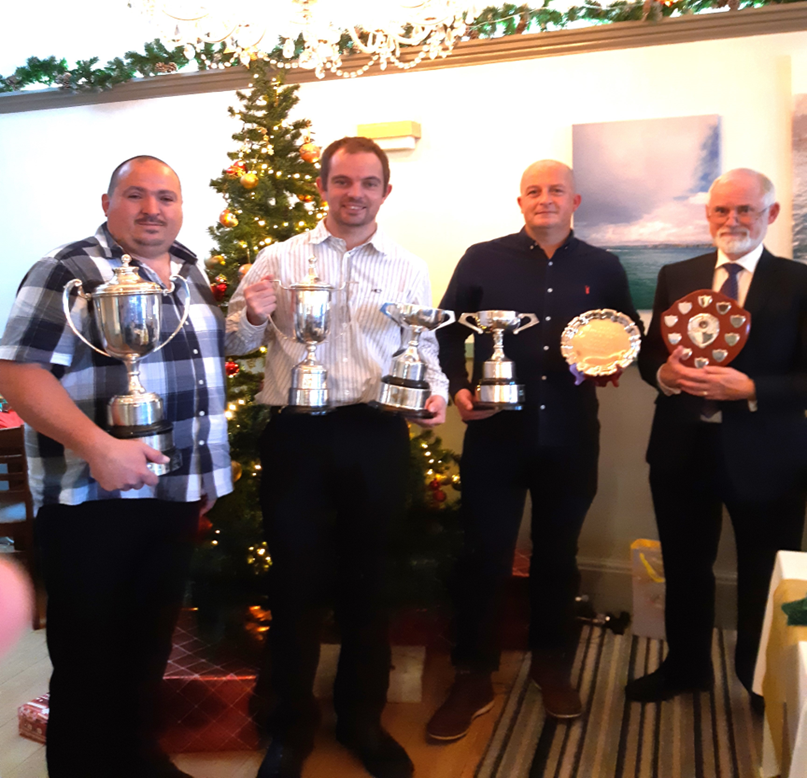 ST. STEPHEN IN BRANNEL BOWLING CLUB
The Club has had a very successful season with the Men's A Team coming third in Division 1 and the B Team coming runners up in Division 2 and County Division 2 Runners Up Winners.   Andrew Broad played in the quarterfinals of four National Championships.  He was the Group 4 Wood Singles winner; with Simon Allen he won the Group and County Pairs and represented the County at the National Finals in Leamington. In the Triples he played with Simon Allen and Edd Hammerton and were Group Runners Up and with Simon Allen, Geoff Chambers, and Edd Hammerton won the Group Fours.  Simon Allen lost in the Group Final of the Unbadged Singles.
The Club has again hosted various finals both at County and Group level. This involved considerable work in preparing the green ready for play and the preparation and serving of refreshments as well as clearing the equipment away at the end of the games. Thanks to all the members who helped during the season.

The Club hosted their annual challenge match with the Cricket Club which involved 29 members of the Cricket Club this year some of whom were playing bowls for the first time. It was a great evening which ended with a drink and a pasty supper. Seven members of the Bowling Club played a Cricket Challenge match against the Cricket on the 19th September 2023 which they thoroughly enjoyed.
The outdoor season ended with a bowls drive, fish and chip meal and the presentation of trophies.
We look forward to holding open sessions for anyone who wishes to try bowls in April of next year.
If you need to contact the Club please ring Christine Hore, Club Secretary on 01726 822897.
---
---